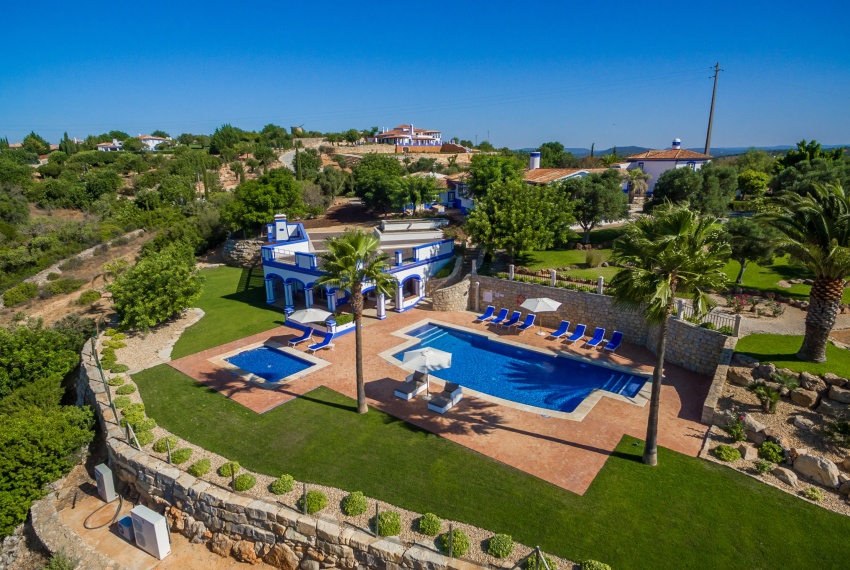 These are luxury, hilltop villas with breath-taking views of the mountains and sea, stylish and full of character with typical features of the Algarve region. This one in particular accommodates up to 12 people.
The remote, countryside location offers privacy and tranquillity yet only minutes away from nearby cities such as Albufeira and Vilamoura. Amenities are a 5-minute drive, but most shopping can be delivered at the property.
The villas sit on vast plots of land with beautifully manicured gardens and large swimming pools with surrounding terrace and BBQ facilities.
The villas are tastefully decorated to a high standard and are fully equipped with all the essentials needed for a relaxing and fully tailored holiday with friends and family.
This villas is also available for events and all villas have a games room including a snooker table.
Contact us for more information on the different villas available and their unique characteristics. We will help you find availability in the best suited property for your needs.